Vittorio Grifoni s.r.l.
Brand: arkeos
927
Address: Via degli Artigiani 30/32, 50041, Calenzano (FI), Italia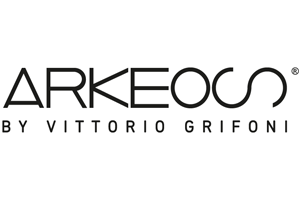 ---
The Arkeos brand, much desired by the new generation of the Grifoni family, was founded in Florence. Designed and conceived to create contemporary environments to enrich with our particular concept of beauty.
---
The Arkeos programme is based on four fundamental concepts corresponding with four aesthetic ranges. Kronos, Eos, Oikos and Neos, developed into their respective day and night areas. Each range has its own specific stylistic element that characterises its surroundings with security and certainty.
Each of our projects is based on the high artisan craft of our models, originating from those Renaissance masters that made Florence so internationally important. The entire Arkeos collection is completely realised in wood and has been built completely in Italy. The numerous articles that make up the various furnishing lines are carved and engraved in solid wood. The grain can be seen in the "noce grano" and "cacao" finishes, but the importance of details can be appreciated in every version.