Barovier & Toso
Brand: Barovier & Toso
2063
Address: Fondamenta Vetrai 28, 2830141, Murano Venezia, Italy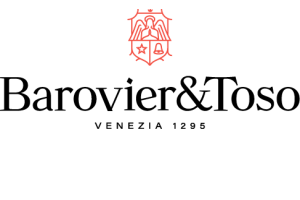 ---
The passion and craftsmanship of Venetian glaziers Barovier & Toso has branched into many forms - more than a hundred collections of lighting that give character to any space with unique and perfect creations.
---
Barovier & Toso luminaires are luxurious perfection that can only come about through skillful craftsmanship.

The history of Barovier & Toso dates back to 1295, since the first member of the Barovier family, Jacobello, began working with glass. This is also the time that has shaped the space for creating masterpieces emerging from the Barovier & Toso stove in Murano. More than seven centuries of history are reflected in every creation of Barovier & Toso. The antique craft of glassblowers is a type of art. When the factory's specialists work, they say they feel grateful for the knowledge that previous generations have saved for them. It was from there that the love of labor and beauty, and the obsession with perfection arose.

For seven centuries of history, fashion has been a passing phenomenon. Minimalism, baroque, fashion has always been in a desperate search for the "new". In Venice, time, on the other hand, flows slowly. There is no hurry, just the time and space needed to hone the art. Thus, Barovier & Toso decided to take the time to do something unique and original. Something that can last forever. Something that goes beyond the ephemeral charm of the season. It takes strength to form glass from sand and fire. It takes patience to get the perfect shape without compromise and heart to bring the legendary tradition of luxury lighting these days, in the perfect balance between past, present and future.