ACF
Brand: ACF
685
Address: Via F. Bietoletti, 21, 50019, Sesto Fiorentino, Firenze, Italia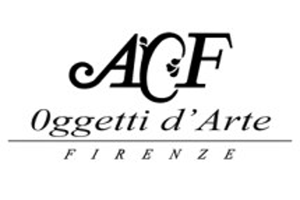 ---
The ACF was founded in 1950 as a factory of ceramic artefacts from which the name "Artistic Florentine Ceramics" became known and appreciated all over the world for its collections of furnishing and lighting accessories.
---
Collections born initially from the meticulous study for reproduction and then from the reinterpretation of classical objects of the eighteenth and nineteenth centuries. The results, as evidenced by the success achieved, were exceptional, we managed to get "Objects of Art" and this because, without compromise, we always chose the best of what we had available. For this reason, for every component of our objects not directly produced by us, we turn to artists and craftsmen whose production of each piece we can follow: marbles, crystals, glass, castings, in metal, are all exclusively "Made in Italy".
The dexterity that accompanies each piece means that inimitable objects are created for their uniqueness, a characteristic that drives our production in markets all over the world behind the request of a loyal and passionate clientele, available to accompany us with suggestions and praise in the our journey towards the renewal of the "Classic".